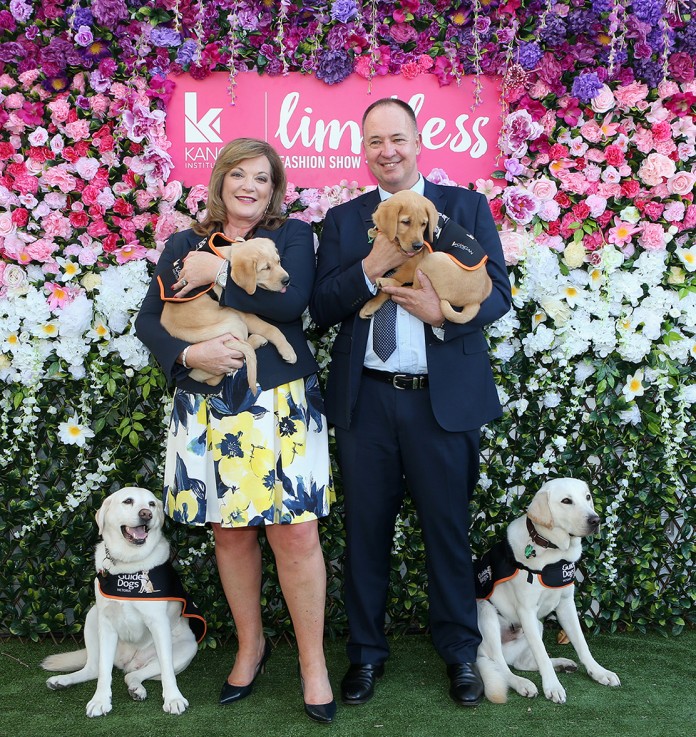 Limitless: our end of year fashion event was a stunning success! A collaborative melding of student effort and achievement across a range of industries, Limitless was our vision of practical, real world training and skills and industry partnerships made into reality.
Held on the 29 November, our students did an outstanding job. Oestensibly an end of year celebration of a year's work for our fashion students studying Certificates to Advanced Diplomas, Limitless was also an opportunity for our Hair and Beauty, Visual Merchandising, Hospitality and Baking students to demonstrate their training at Kangan Institute, an opportunity they relished. "It was a brilliant event, absolutely spectacular theme and effort. I'm so proud of the students involved" said Kangan Institute CEO Trevor Schwenke.
It was a fantastic night with a number of significant milestones. Firstly, a chance to see the incredible talents of our Creative Industries Hair and Fashion students, who recently perfected a clean sweep across the podiums in both their areas.
It was a fabulous tribute to the calibre of our training, the dedication and expertise of our teaching staff, the quality of our facilities and the sheer talent and hard work of our students – all of which was again on display at Limitless to the delight of audiences.
Kangan Institute & Guide Dogs Victoria announce partnership!
Limitless was also an opportunity for us to announce an exciting new partnership with Guide Dogs Victoria. This collaboration is another example of our commitment to being industry bound. We have a number of fantastic new events we will be publicizing soon, and we very much look forward to help promote the incredible work Guide Dogs Victoria are involved in.
"We are delighted to launch our industry partnership with Kangan Institute. The 'Limitless' fashion extravaganza was a fantastic event and demonstrated the professionalism and distinction of Kangan. We are looking forward to working collaboratively with the Institute to improve outcomes for people with low vision or blindness and provide real industry experience for students"
– Guide Dogs CEO Karen Hayes
As part of our new collaboration, $10 from every ticket sale to Limitless went to Guide Dogs Victoria.
We also had multiple industry partners represented and sponsoring awards at the show, with many students escatic that their work was being recognised in such a way. Limitless was a great event and a testimony to both our training and partnerships – which we consisder so crucial to the successful training of our students.
Kangan Institute. Bound to industry. Bound to succeed.