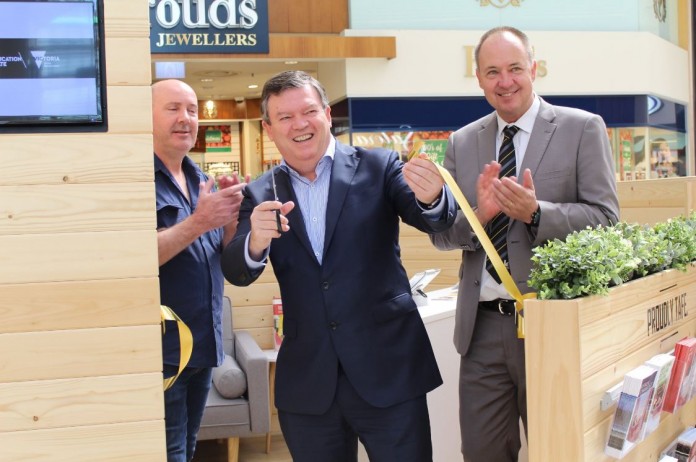 Broadmeadows MP Frank McGuire officially opened Kangan Institute's new Skills and Jobs Centre kiosk at Broadmeadows Central Shopping Centre today in a move to provide Hume residents with greater access to information about training and career pathways.
The kiosk will serve as a one-stop-shop for anyone seeking to explore tertiary education, apprenticeship training and job options.  Trained staff will offer personalised advice on study options, enhancing employability, jobs in demand and employment trends.
"The Broadmeadows Skills and Jobs Centre will give retrenched workers the support and information they need to start a new career," said Mr McGuire.
"We're putting people first in Broadmeadows by making sure Kangan Institute has the resources it needs to give locals the skills they need to get a job."
"Kangan Institute has an ongoing commitment to supporting our local communities by delivering high quality training and reskilling that focus on employment outcomes," said Kangan Institute CEO Trevor Schwenke.
"For many years now, our qualifications, career advice, skills recognition and gap training solutions provided at our Broadmeadows campus have helped Hume residents find new futures. We're excited to take the next step with the introduction of our Skills and Jobs Centre kiosk in the heart of Broadmeadows.
The kiosk is open Monday to Friday, from 9am to 5pm. No appointment is necessary. For more information visit skillsandjobs.com.au