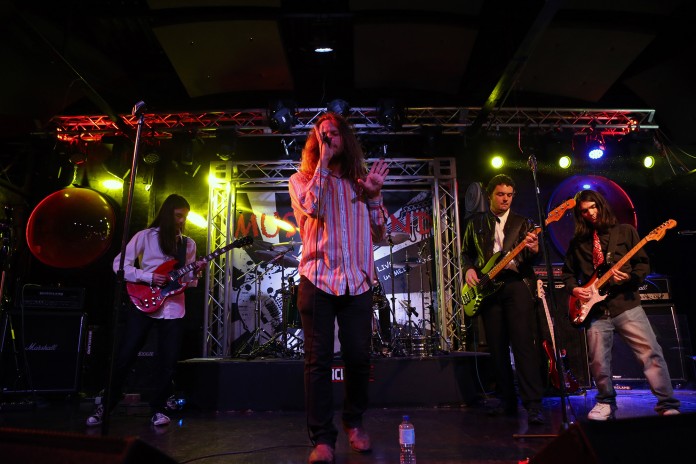 Kangan Institute's music students released their original music album, Kanvas, at a special album launch and showcase event on 23 November.
The 12-track album was produced as part of the students' Certificate IV in Music studies.
"I chose to study music because I'm passionate about it and wish to explore further ways of drumming and the music industry," said student Lachlan Siebold who played the drums for the tracks 'Interstellar void' and 'Guilt/questions'.
Student Tassia Zappia, who wrote the tracks 'Four' and 'Where you are', said "music is a big passion of mine and I wanted to take it seriously".
Kangan Institute's music teacher Michael Burke said the opportunity to produce an album provided students with an edge when entering the industry as professional musicians.
"Our course is focused on providing students with practical experience that mirrors what you'd encounter in industry. This includes the entire process of producing an album, from writing and recording songs right through to designing and producing the album," he said.
"Through this experience our students gain confidence and hands-on skills that they can use to build professional music careers."
The album launch and showcase event featured performances by Certificate III, Certificate IV and Diploma of Music students.