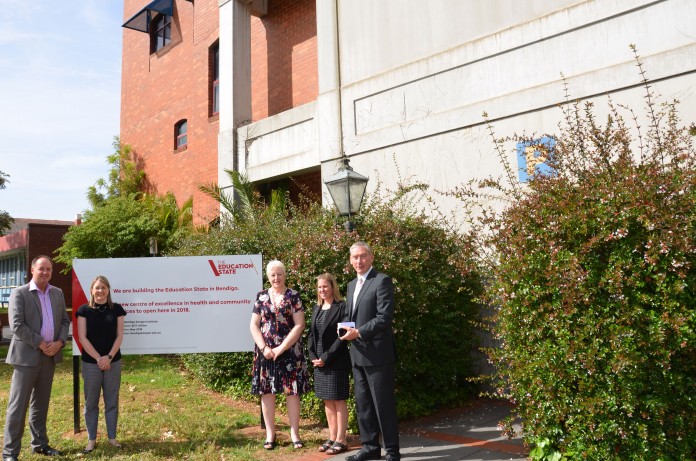 On Friday 18 November 2016, the Hon. Jacinta Allan MP and Bendigo TAFE confirmed Victorian Government funding of $17.7m to build a Health and Community Centre of Excellence and $7.8m to build a Food and Fibre Centre of Excellence in Bendigo.
Part of the state government's initiative to transform Victoria into the Education State, the new centres will serve the current and future skill needs of industry, and provide learners with more course options and an enhanced learning experience.
Jacinta Allan MP, Member for Bendigo East said "we're putting the people of Bendigo first by investing in our local TAFE, an institute that changes the lives of locals for the better."
"We're making Victoria the Education State by investing in regional TAFEs and that includes Bendigo TAFE" added Maree Edwards MP, Member for Bendigo West.
"These projects will go a long way to making sure locals have access to state of the art facilities so they can get hands on training close to home."
Projected to open in 2018, the new Health and Community Centre of Excellence will drive an exciting change to Bendigo TAFE's city campus, which will include:
A refit of current health and community training facilities to encompass industry-standard equipment and purpose-built workplace-simulated training rooms.
Upgraded e-learning facilities and training spaces.
An improvement of campus layout and navigability by repurposing existing facilities.
"Health and community services, along with food and fibre, are amongst some of largest and fastest growing industries in regional Victoria, and there's a significant need for training solutions that match the evolving needs and modernisation of these sectors," said Bendigo TAFE's CEO Trevor Schwenke.
"The new facilities are being developed in consultation with industry partners, which means they are built by industry for industry, and learners can be confident that they're gaining vital skills for real jobs.
"The centres will enhance our current delivery by providing learners with access to more courses, modern equipment and links to industry networks and resources. For the health sector in particular, the new centre comes at a most opportune time with the new Bendigo Hospital on the horizon.
"All this wouldn't be possible without the support of the Victorian Government and our partners which has enabled us to develop initial concepts into a solid vision for the future."
The Food and Fibre Centre, which will include a veterinary clinic, horticulture and landscaping area with greenhouses, and wool and fibre production facility, will be based at Bendigo Charleston Road campus and anticipated to open in 2017.