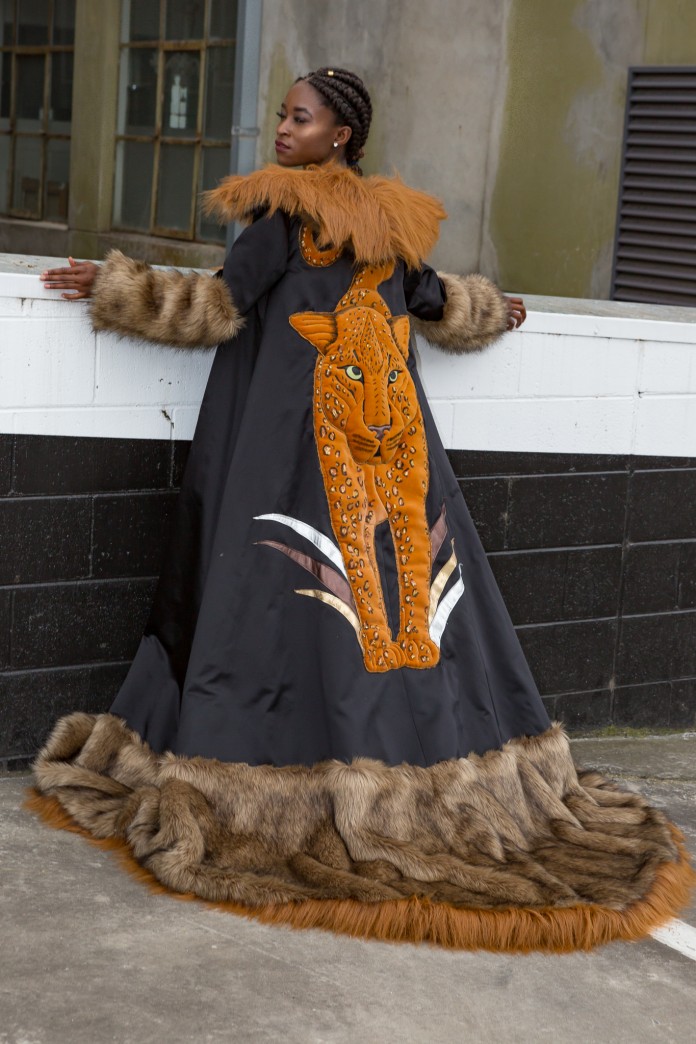 Fashion student Jessica Lawrence is set to be Australia's next top designer, with the creative star awarded the 2016 Fashion Awards Australia's first prize High Street Fashion Award for New and Emerging Designers last month.
Jessica's winning outfit comes from her collection, Scent of a Woman, which draws inspiration from the multi-faceted virtues of being a woman.
"I was so thrilled to win; there were so many talented designers who had entered and to win was overwhelming," she said.
"All outfits from my collection have an animal connection and the meaning of that animal reflects the qualities we possess as women. The outfit that won has a leopard appliqued on its back, which reflects strength. The design aesthetic is inspired by the opulence of Old Hollywood combined with the freedom of 70's disco."
Jessica, who also achieved the 2015 Fashion Award Australia's TAFE Designer of the Year Award, credits her training as an instrumental factor to her success.
"Everything I have been able to do has come from my training at Kangan Institute. The teachers and their faith and belief in me have been in incredible. They have backed me all the way with my designs and ideas, and they have guided and taught everything I have needed to know," she said.
Currently completing her final year of the Advanced Diploma of Applied Fashion Design and Technology, the rising star will be showcasing her garments at the Kangan Institute end of year fashion show, Melbourne Edge, on 30 November.
"It will be an honour to be a part of the show. It has been a big three years full of passion, emotion and hard work. My classmates and I have worked so hard this year and this will be the full celebration of everything we have worked for," she said.
Public are invited to check out Jessica's works – as well as the designs of our other fashion and creative industries students – in person at Melbourne Edge. Tickets can be booked at: https://melbourneedge2016.eventbrite.com.au