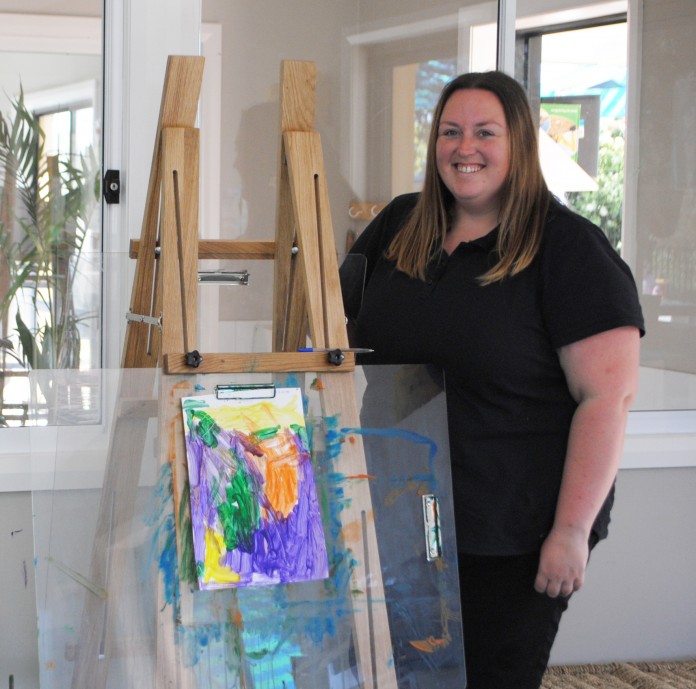 Nicole James was a stay-home mum for 10 years before deciding that she was "ready to do something for me".
That's when she decided to enrol in Bendigo TAFE's early childhood education and care course, a move that soon progressed into her dream job as a pre-kinder assistant.
Early childhood education and care was an obvious choice for the 33-year-old whose personal experiences had fostered her passion and interest in this field.
"The early childhood education and care course stood out because I had children and because my mom also did the same course many years ago," she said.
"One of my children needed extra assistance in the early years so I staunchly believe in a career that will allow me to help other children in need."
It was the course's four-week work placement experience that propelled her into her ideal job.
"I did my work placement at Napier Street Children's Centre. I started doing casual work after the placement and was soon offered a permanent role," she said.
"The course gave me a really good, in-depth foundation and the work placement was a great way to learn on the job."
For Nicole returning to studies wasn't always easy – juggling family commitments and caring for her ill mother had added to the challenges of studying as a mature aged student.
"But my teachers were amazing and very passionate. The support I got, particularly with everything going on in my life, was incredible. They went out of their way to make sure I could fit everything in, still attend classes and complete the course to a high standard," said the go-getter who also secured part-time employment as a kindergarten inclusion support assistant at Noah's Ark during her studies.
"Classes were such fun and I really enjoyed the environment and course content."
Nicole says her new career path has enriched her life and encourages others who are thinking of returning to studies to take the plunge.
"I really enjoy my work and I love going to work every day. It's made me a better person and parent. And it's nice to be independent after so many years at home," she said.
"I'd tell other stay-at-home moms to have confidence in themselves. I didn't at first and only wanted to do the certificate III, which seemed like such a big commitment at the time. But I found it great and really wanted to continue, so I ended up pursuing the diploma as well."
Nicole has plans to further her education and tap into the plethora of specialisations that are now open to her, including primary school teaching, kindergarten teaching and occupational therapy.
To find out more about the Diploma of Early Childhood Education and Care, click here.