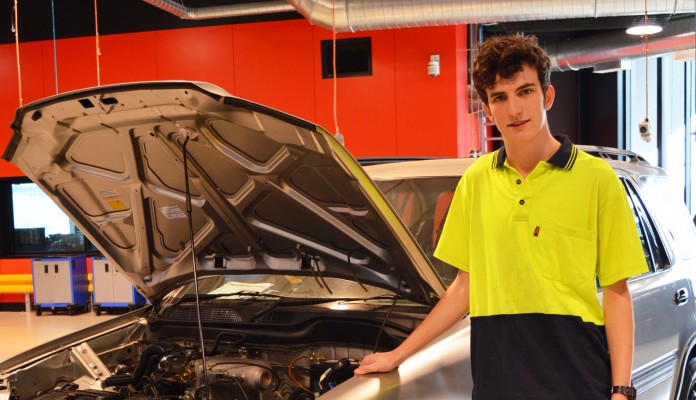 Kangan Institute's automotive and fashion students will go head-to-head with Australia's most talented young people at the 2016 WorldSkills Australia National Competition.
Held from 6-8 October at the Melbourne Showgrounds, over 500 nationwide competitors representing 60 skills will compete to represent Australia as a Skillaroo at the 44th WorldSkills Competition in Abu Dhabi, UAE next year.
Representing Kangan Institute are:
Franco Lam – automotive electrical competitor
Daniel Cresswell – automotive mechanic competitor
Campbell Grant – heavy vehicle mechanic competitor
Justin Hayward – autobody repair competitor
Conor Ryan – VET in Schools automotive competitor
Amelia Williamson – fashion technology competitor
The competitors have been passionately preparing for the showdown by training alongside Kangan Institute teachers mentors.
"I'm pretty excited. I'll get to see what other people can do and get to learn a few extra bits and bobs," said competitor Conor (pictured above), who hopes to progress into race car engineering when he completes his VET in Schools automotive studies.
"I feel a little bit nervous but I've been practising. I've got my own set up at home where I do basic patterns and keep my skills up. I work full-time in the industry and seize every opportunity I have to make a new pattern, sew and press," said up-and-coming fashion designer Amelia (pictured below) who recently showcased her designs at the prestigious Melbourne Spring Fashion Week.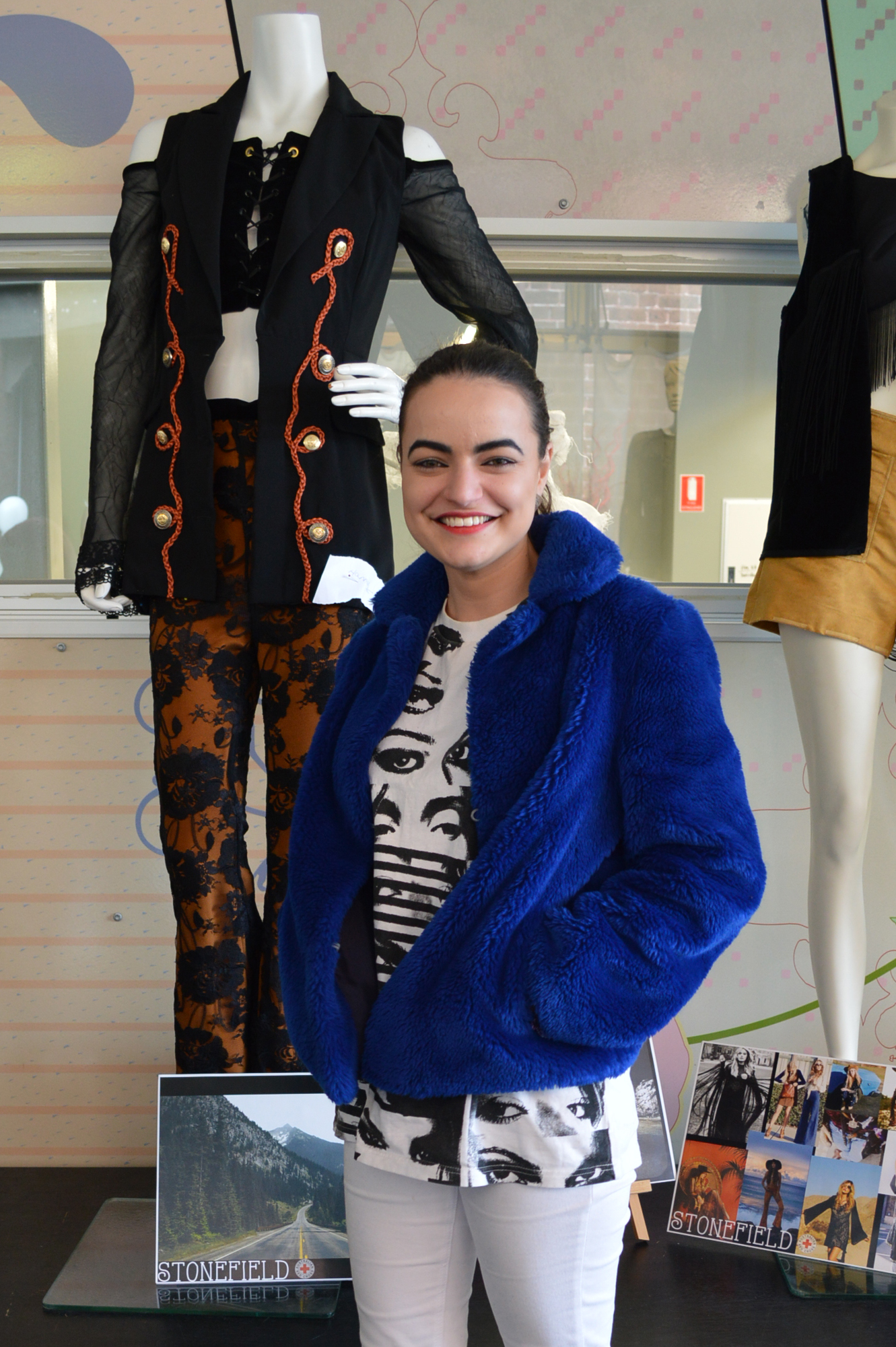 Kangan Institute's CEO Trevor Schwenke, who has devoted years to developing and expanding WorldSkills as the former chairperson of the Queensland WorldSkills committee, emphasised the value of participating in the prestigious competition.
"All the very best to our competitors who will be pitting their skills and knowledge against Australia's finest students," he said.
"WorldSkills is a fabulous opportunity to promote skills and trades amongst young people. It's also an amazing avenue for young tradespeople and students to gain unique insights as they demonstrate their talent and industry competence at regional, national and international levels."
Kangan Institute will also be involved in the following activities at WorldSkills:
Visual merchandising students will design and install an iconic Melbourne static display for the opening ceremony.
Visual merchandising and health students will partake in a skills demonstration.
Kangan Institute will host a Try-A-Skills stand at the Skills Village for budding learners to try their hand at a trade and learn about training options.