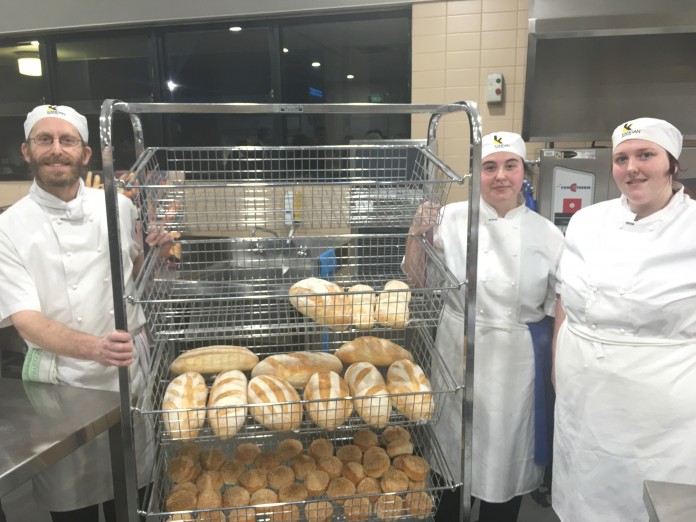 Kangan Institute officially opened its retail baking and artisan gelato training facility at its Broadmeadows campus on 14 September.
A space where students, apprentices and industry can come to train and learn, the custom-built facility is equipped with the latest industry-standard equipment allowing students to train with advanced equipment and techniques across the bakery and patisserie professions.
"Our discussions with industry revealed a real skills need around retail baking and our new facility will provide local learners with easy access to contemporary techniques and top-notch equipment in preparation for careers in this exciting field," said Prof. Ian Findlay, executive director of studies.
"Since their introduction earlier this year, our retail baking courses – which cover both bread and cakes/pastry streams – have been immensely popular with learners who know that there are myriad career opportunities out there as soon as they graduate.
"We've since established exciting partnerships with some of the industry's leaders, such as Bakers Delight, Bernard's Bakery, Borgcraft and Key Performance Solutions, to deliver customised industry-relevant training at Kangan Institute and in the workplace.
"These partnerships mean that our students have many opportunities to meet and network with potential employers. It also means our trainers remain industry relevant through workplace delivery."
The introduction of artisan gelato training for industry within the space was similarly driven by the needs of a growing sector.
"Working alongside a consortium consisting of artisan gelato and patisserie giants like Harbin, Telme and Fabbri, our facility responds to a growing demand for an artisan gelato training college in metropolitan Victoria," said Prof. Findlay.
"Our artisan gelato training space will specifically support industry skill development needs, with a vision to expand this delivery to public in the future."
To find out more or to enquire about Kangan Institute's retail baking and artisan gelato programs call 13 TAFE (82 33).