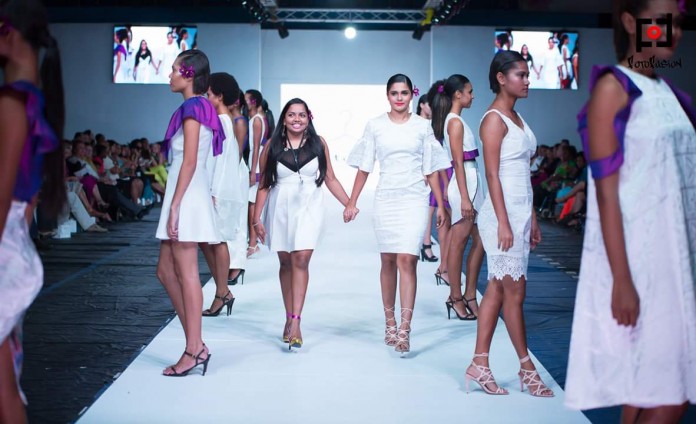 Inspired by her grandmother who was a dressmaker, Fiji-born Artika (Aarti) Devi has loved fashion from a young age.
Upon receiving an Australian scholarship, she pursued a fashion diploma at Kangan Institute's Centre for Fashion and Creative Industries in Melbourne to immense success. Since graduating, she has showcased her designs at the 2016 Melbourne Spring Fashion Week and, most recently, at the 2016 Fiji Fashion Week.
"I think of fashion designing as an art. Designing gives me the freedom to express my creativity in a way that is accessible to everyone in everyday life. One doesn't have to go to a museum or art gallery, people will be able to see my designs on the streets in day-to-day life. That is why I fell in love with fashion design," she said.
"Getting to show my range in the most elite fashion show in the south pacific has been a very humbling experience. The team at Fiji Fashion Week have been very supportive and I am getting to learn a lot of new things."
Aarti said her Kangan Institute studies have been immensely fulfilling.
"It's been very rewarding. I've learnt so many things. The teachers are the best part about this place and I'm so glad to have been in this class. There have been tough times, deadlines and late nights. But it all pays off – when you see your designs on the catwalk you know you've made it," she said.
Her studies and fashion week appearances combined has ensured that Aarti's career prospects are bright.
"I've had a bit of interest from the Fiji fashion industry. There has been talk of collaborating with a local garment manufacturer to release my own label. It is very exciting indeed," she said.
Aarti plans to share her unique insights from the Kangan Institute-Red Cross upcycling project by incorporating the theme in future work.