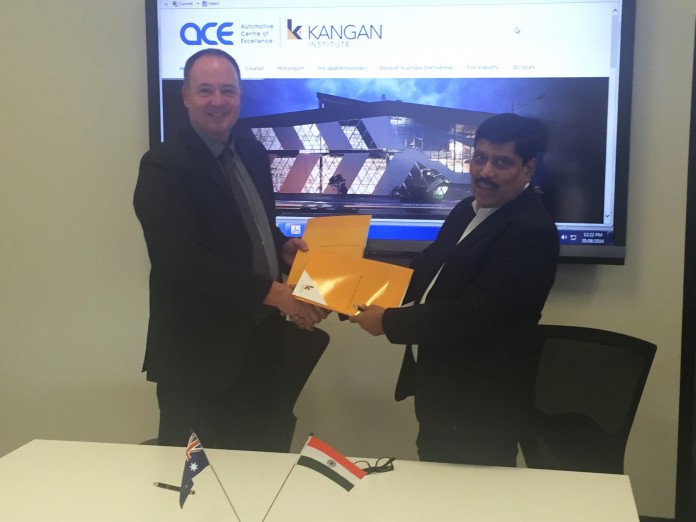 Kangan Institute will be working with India's Government of Gujarat and Maruti Suzuki to build the country's first international Automobile Centre of Excellence (i-ACE).
Formalised by Kangan Institute CEO Trevor Schwenke and i-ACE CEO M.M Singh on 30 August, the agreement will see Kangan Institute take the lead as a consultant and knowledge partner in creating the new automotive training facility.
"Kangan Institute is honoured to share our experience and knowledge gained from the development of our Automotive Centre of Excellence," said Mr Schwenke.
"Within ten years the ACE has grown from an idea into a world-renowned model of what automotive training can be, one that enriches educational and industry skill outcomes within a modern, cutting-edge facility."
The i-ACE addresses India's growing needs for a comprehensive education facility to train and assess locals in automotive trades.
"The i-ACE will build on Kangan Institute's ACE model of bringing together industry, government and educational excellence," said Mr Phill Murphy, Kangan Institute's executive director of studies – automotive, construction and industrial.
"Professional development for trainers will be a fundamental deliverable for this project. With 15 years of experience in delivering teacher training across the globe, Kangan Institute is perfectly placed to lead this aspect of the consortium,"
Once completed, the i-ACE will create a steady stream of work ready candidates for automotive jobs across the complete supply chain.