Kangan Institute's fashion students collaborated with all-girl rock band Stonefield and Australian Red Cross to stage a sold-out Melbourne Spring Fashion Week music and sustainable fashion show to raise money for Australia Red Cross.
Held at Melbourne's Cherry Bar on 27 August, the Ecothreads: Rags to Runway event featured a fashion parade of up-cycled outfits made by the students. The outfits were re-designed, re-styled and up-cycled using donated garments from Red Cross Shops that were unsaleable and destined for disposal.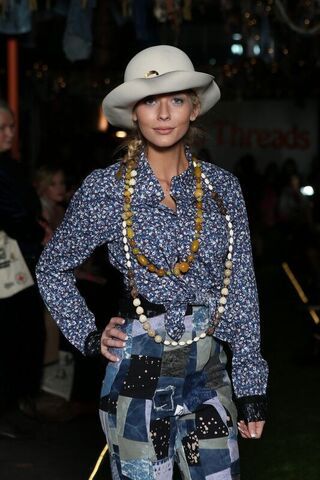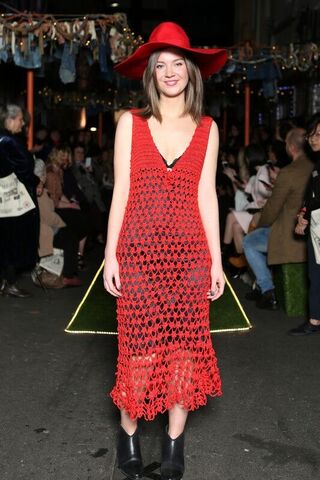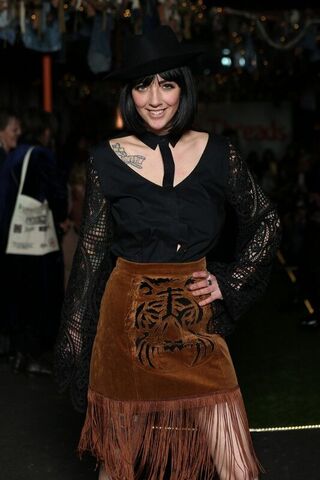 Stonefield performed live at the event, with band members rocking up-cycled outfits exclusively designed for them by the students and utilising the 3D body scanning technology at Kangan Institute to get the great fit.
"The opportunity to dress popular all-sibling rock band Stonefield was a dream come true for our students. The event was also an amazing opportunity for our students to feature their designs on the runway during one of the Melbourne's most important annual celebrations of fashion and creativity," said Katrina Jojkity, creative industries manager.
Stonefield vocalist/drummer Amy Findlay said the band was excited to support Kangan Institute students in this meaningful venture.
"We feel very lucky to be part of such an incredible collaboration. Sustainability is a really important issue and it's incredible seeing what the students have come up with from, literally, rags. Everything has been made and fitted so beautifully. It's exactly our style," said Amy.
"We started as a young female band and I think that anyone offering us advice during those early stages really helped. Working with new, young students is an amazing thing to do. Hopefully this helps them boost their careers in design."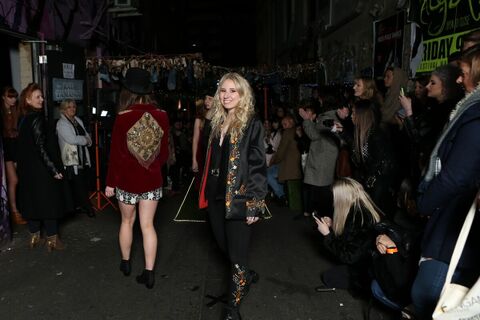 The event was a culmination of the fashion students' ongoing work with Red Cross – for the past two years, students have been gaining unique skills in upcycling as they transform donated rags to fashion showpieces.
"According to the Danish Fashion Institute's 2013 study, the fashion industry is one of the world's biggest polluters. This collaboration is a great example of education, sustainability and popular culture coming together to really make a difference during Melbourne Spring Fashion Week. Kangan Institute students get to raise funds for a meaningful cause, while applying their skills to give new life to discarded garments in the name of sustainability," said Vicki Nicola, Kangan Institute's lead fashion educator.
Kangan Institute's visual merchandising students also transformed Melbourne's iconic AC/DC Lane in preparation for the outdoor runway. The transformed laneway reflected sustainable fashion themes and incorporated recycled textile offcuts and discarded garments from Red Cross.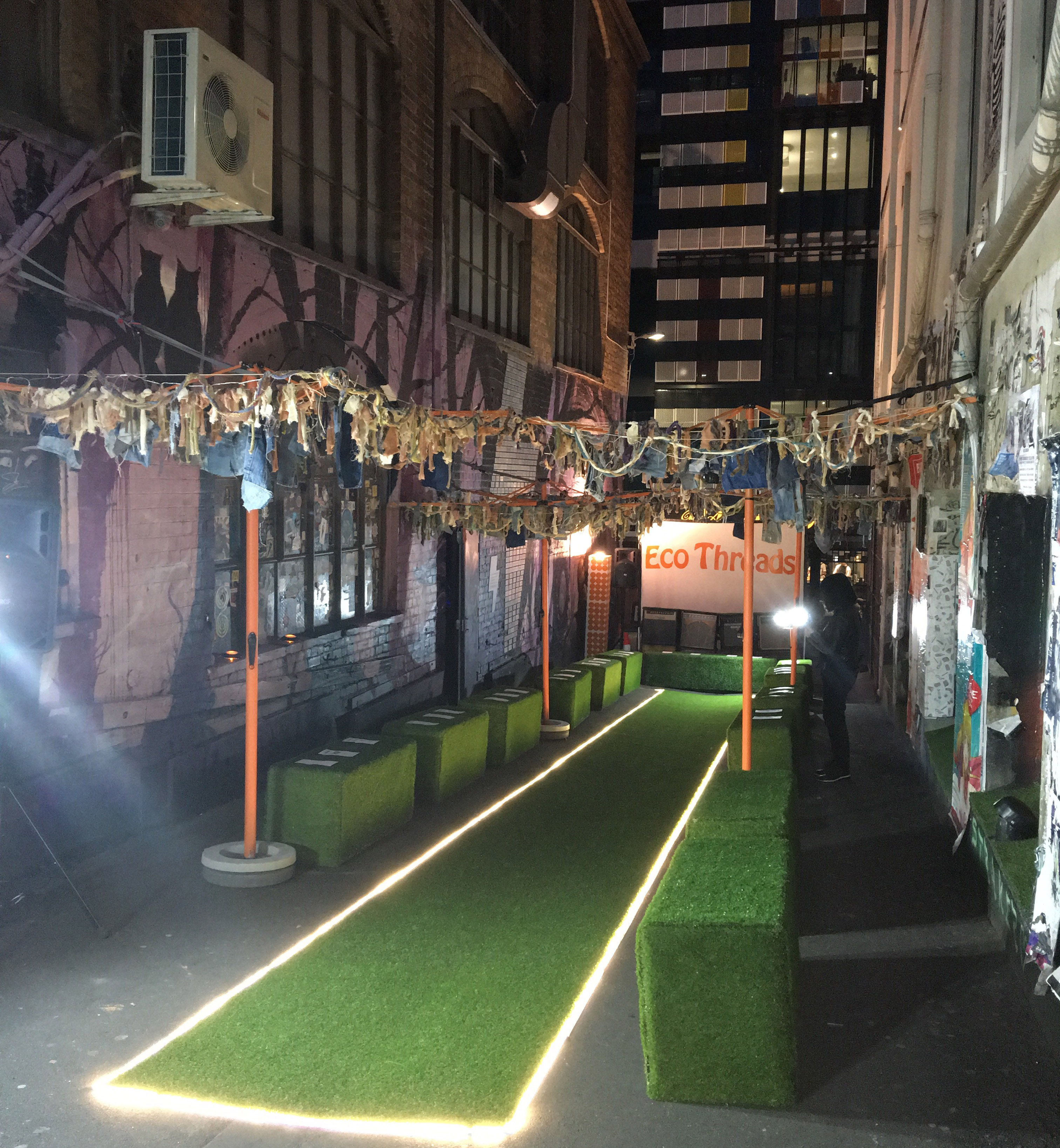 "Together as a group we brainstormed a suitable design to celebrate and connect with sustainable fashion, education and entertainment as a whole. We set up a series of freestanding rotary clotheslines painted sunburnt orange and pegged with recycled textile offcuts, as well as donated damaged denim garments. We also designed a grass catwalk and grass block seating for guests," said visual merchandising teacher Kate Carroll.
As part of the 2016 Melbourne Spring Fashion Week, Kangan Institute also hosted a High Fashion, High Tea millinery parade, an industry panel discussion exploring the temperature of fashion and a series of hair, beauty and millinery workshops. Kangan Institute's fashion students also featured in the Emerging Collective Runway alongside budding designers from all over Melbourne.
Photos: PNP Media (Full album here)